Rooms and suites
Discover all the rooms and suites of Fèlix Hotel,
our hotel in Tarragona, located in Valls for your perfect getaway.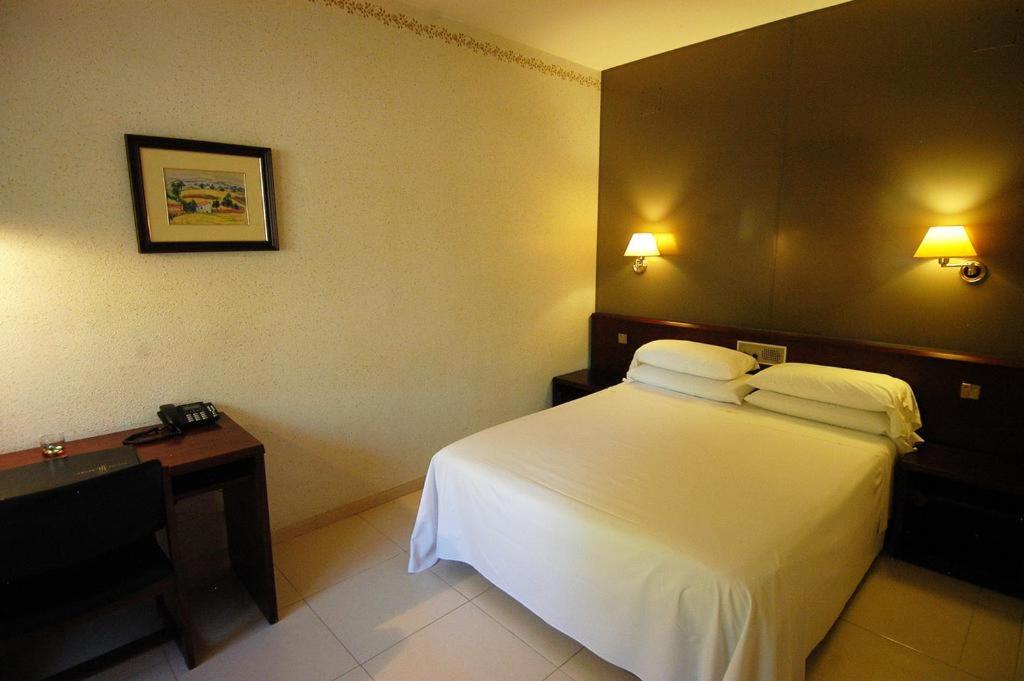 Economy
The simplest option, preserving the classic touch of our traditional rooms.
Standard
room, spacious, bright and renovated. A minimalist space, thinking about your comfort. 
Family room
The best option for a relaxing family vacation is our family room. Classic room design, spacious, includes living room television and bathtub.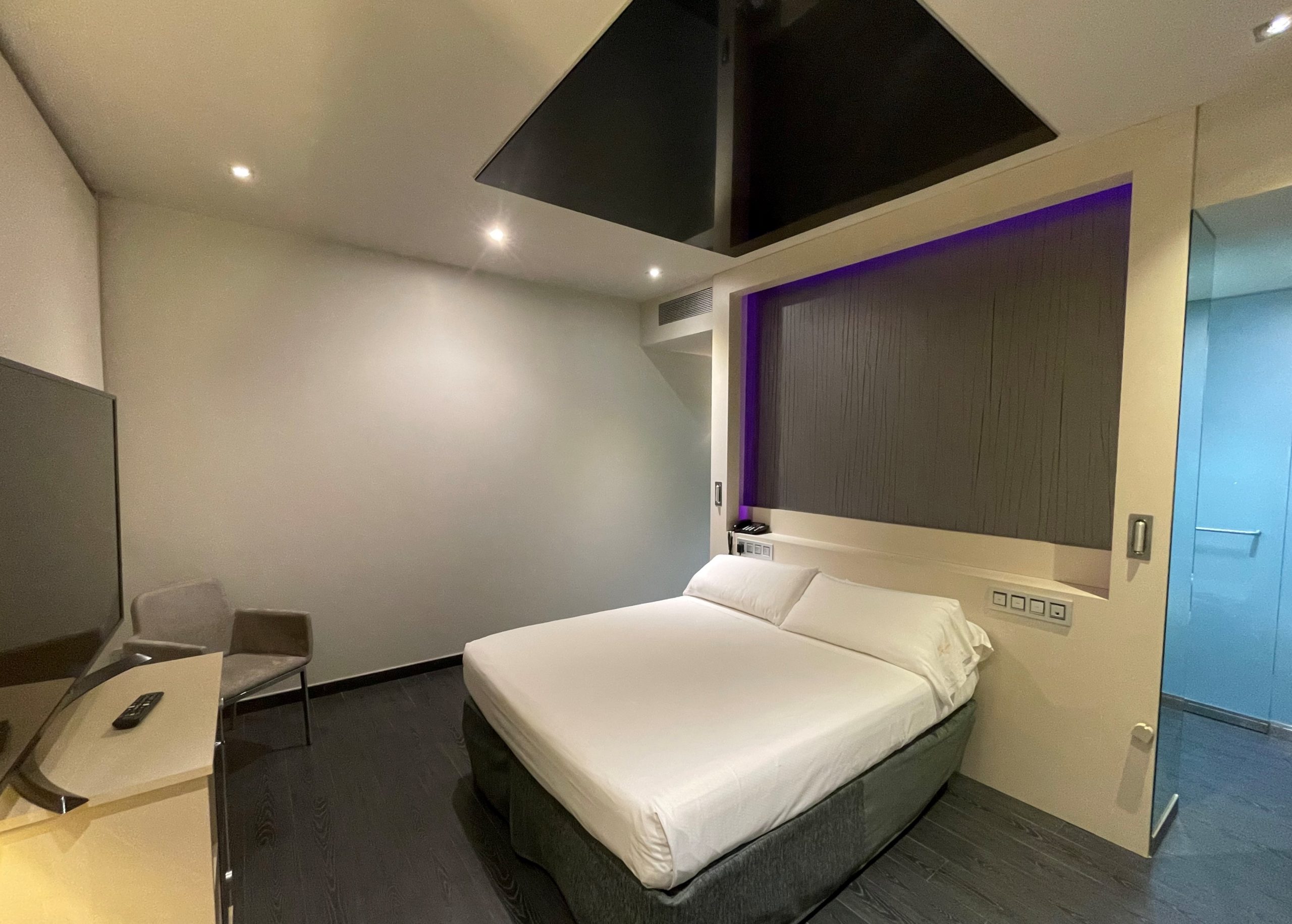 Superior with shower
Modernity defines this space, warm and light colors in its design,  as well as its avant-garde style in the bathroom, with shower.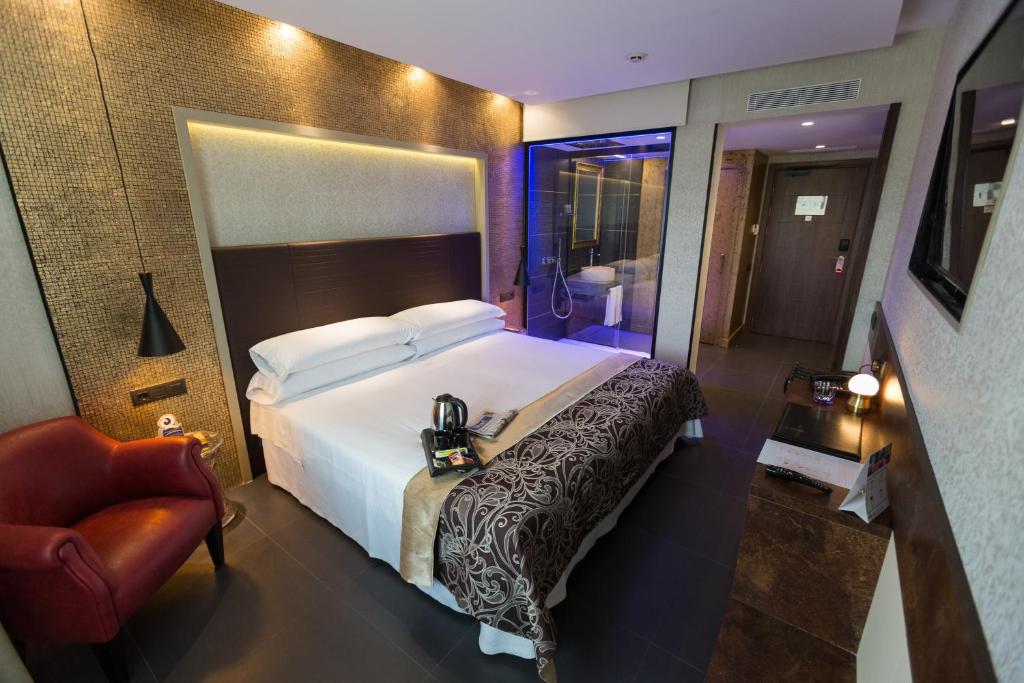 Superior with chromotherapy shower
What better than to combine wellness and relaxation during your stay. Enjoy our renovated and modern superior rooms.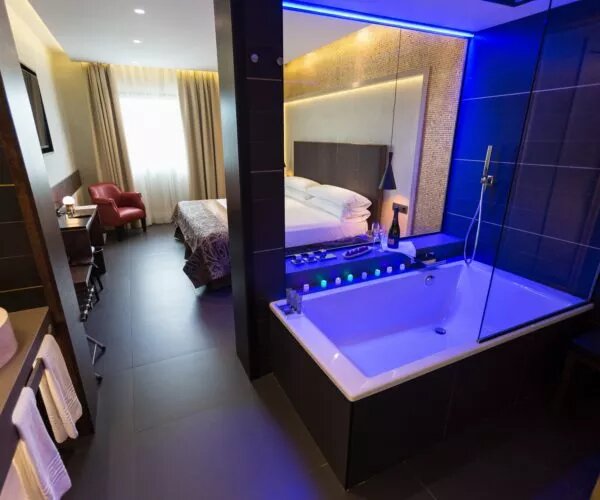 Superior with Bathtub
Sophistication and luxury design equipped with a private bathroom including bathtub. Elevating your rest experience to other level.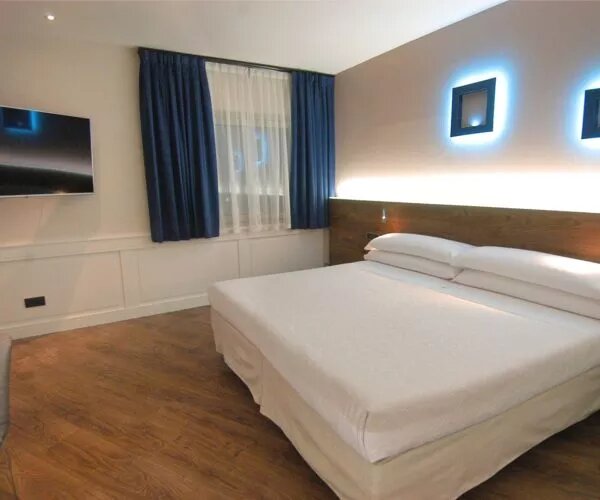 Deluxe
The perfect refuge for our guests, parquet flooring and spacious bathroom with two sinks, includes a hydromassage bath for 1 person.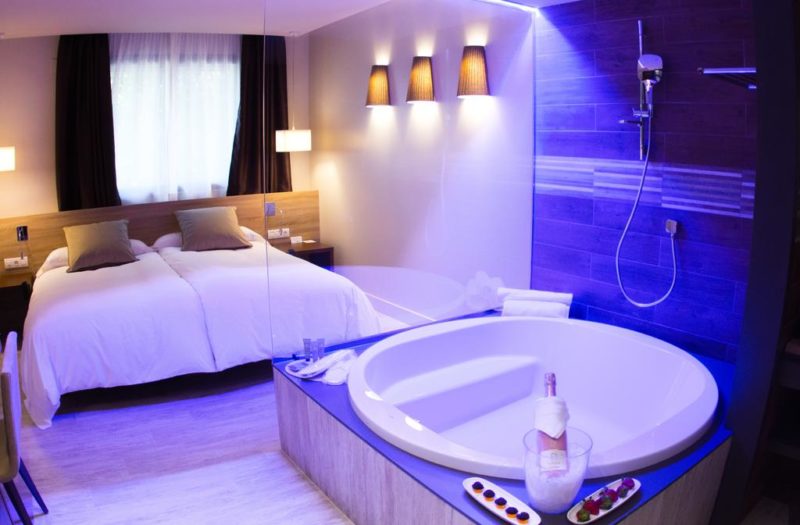 Executive
Let yourself be carried away by the romantic setting of this spacious room with modern and luxury interior design.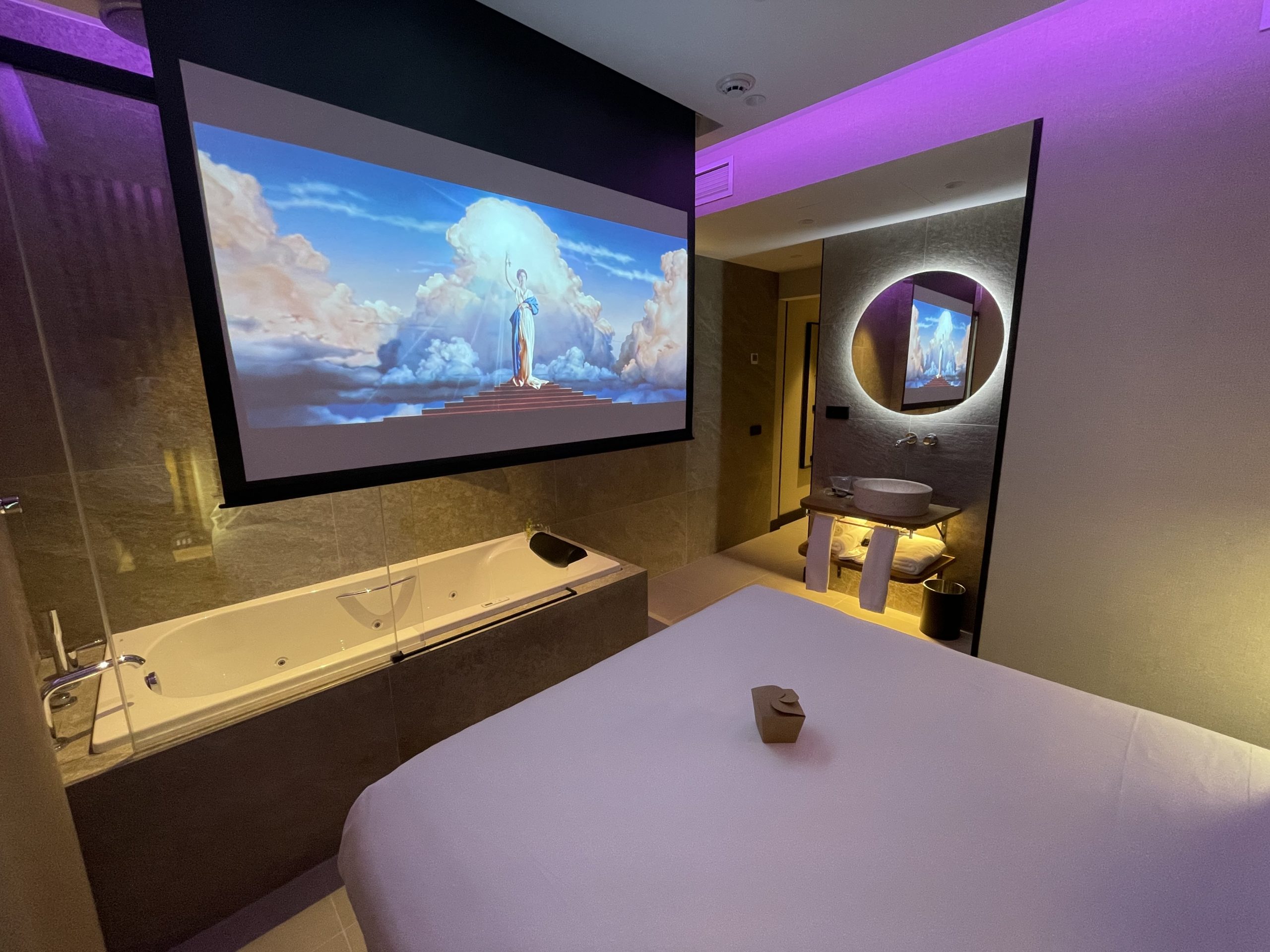 Double Small Room with hot tub
With a modern design and fresh colors. It also has a hydromassage bathtub, screen and a projector.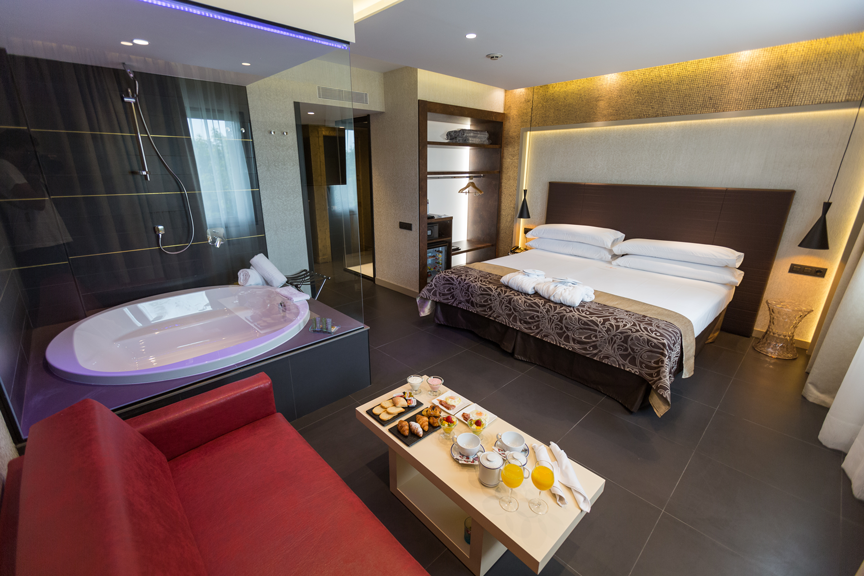 Junior Suite
With a generous design in its spaces, bold colors and a pleasant sofa. It also has a relaxation area that includes a bathtub for two.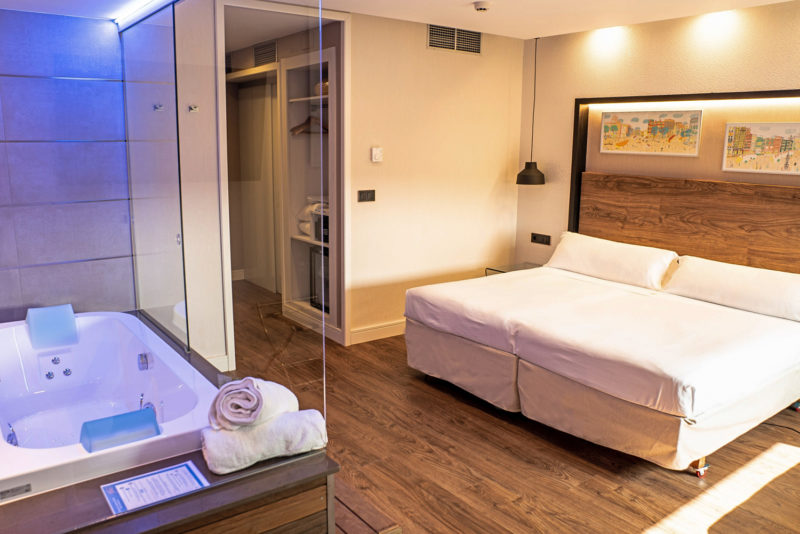 Suite with hot tub Merlot
Renewing experience of rest in our Suite Merlot. Enjoy the bathtub of hydromassage with view from the bed.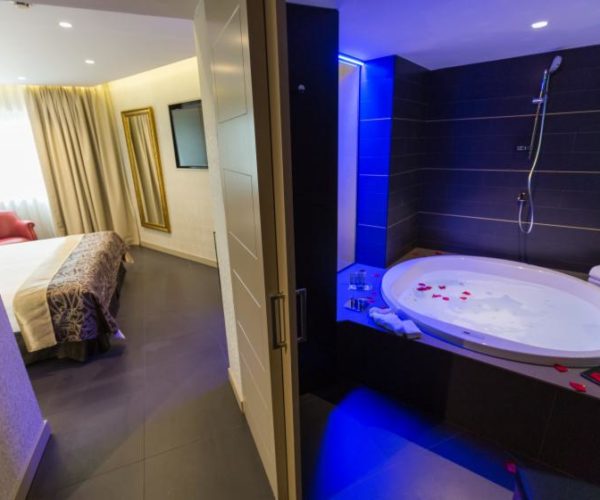 Suite with hot tub Malvasia
A renewing experience of rest, exquisite interior design, colors dark, where black and gold predominate. A bathroom private with hydromassage bathtub.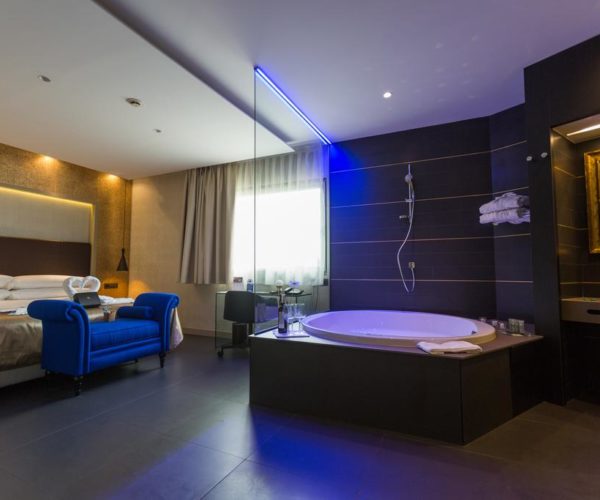 Suite with hot tub Xarel.lo
Our Xarel lo Suite has generous spaces, living room, bathtub hydromassage and shower with chromotherapy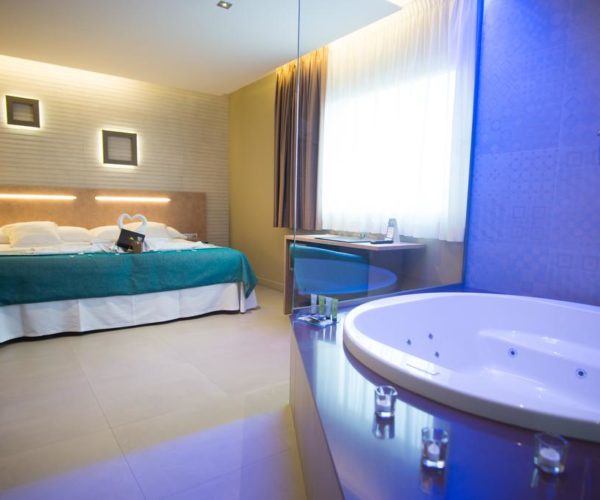 Suite with hot tub Chardonnay
Spacious, with bluish colors, shower and round hydromassage bathtub, evokes the perfect place to relax and celebrate.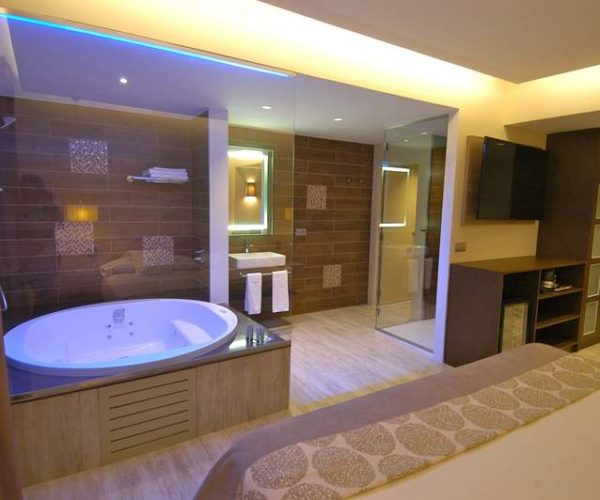 Suite with hot tub Cabernet
Renovated room with a double bed, shower and a big circular hot tub for 2 people in the room.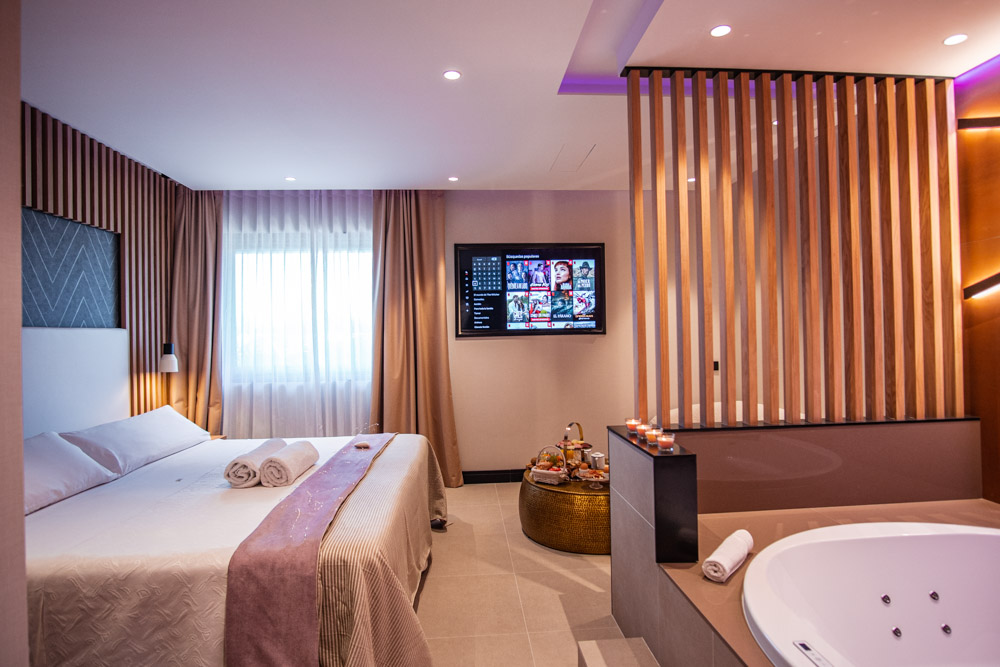 Suite with hot tub Macabeu
Modernity and sophistication, with excellent decoration finishes. Hot tub and shower.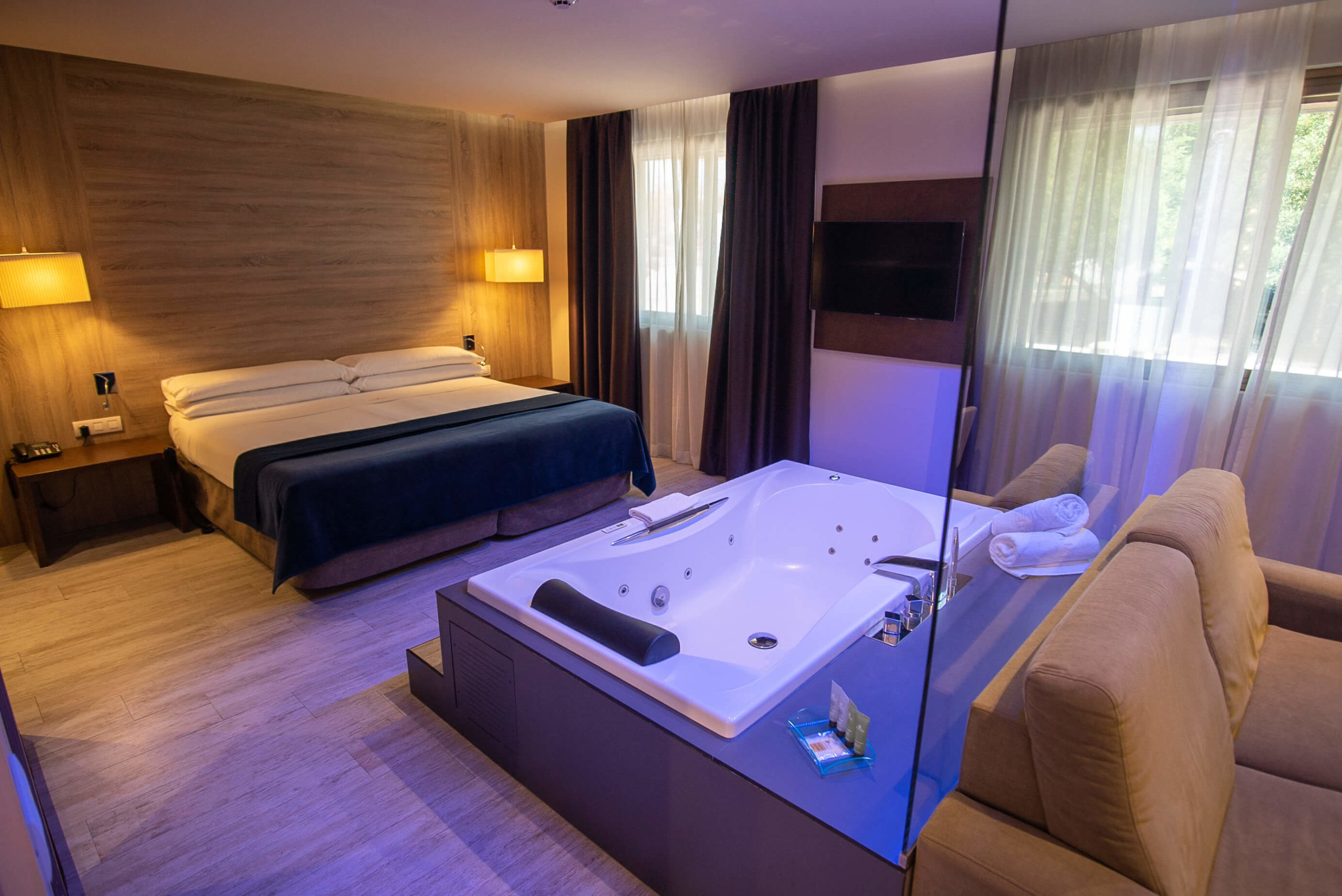 Suite with hot tub Syrah
A space with natural light, elegance and comfort, with excellent finishes of decoration. Hot tub for 2.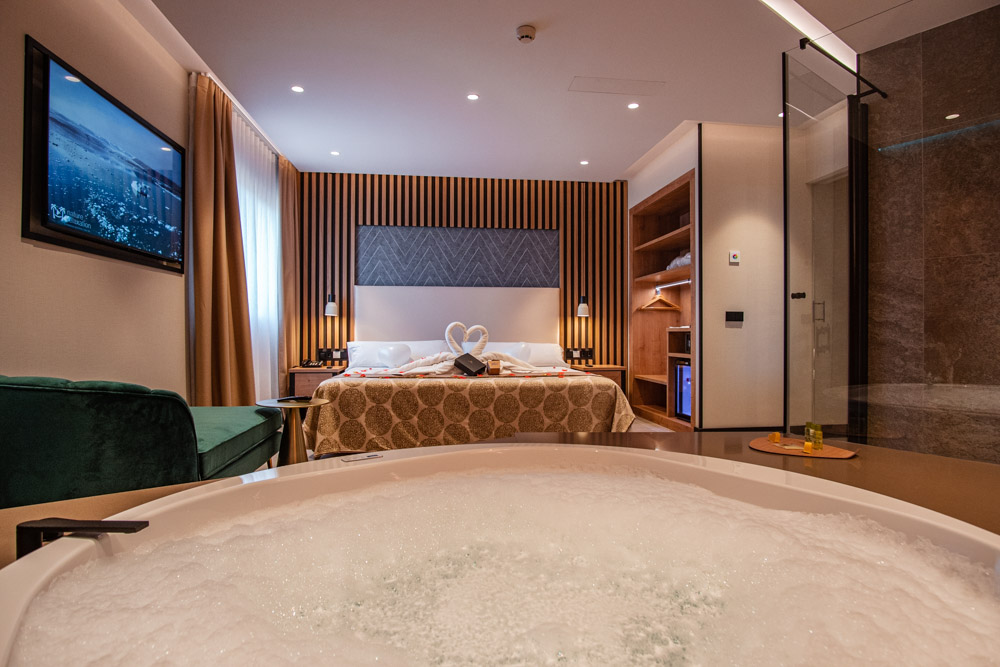 Suite with hot tub Riesling
Renovated Suite with modernity and sophistication, shower, excellent decoration finishes and Hot tub.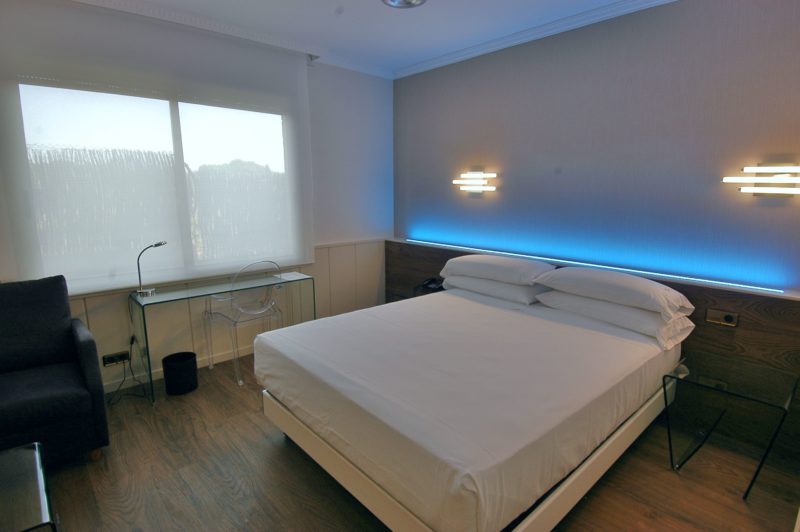 Villa with hot tub and private parking
Privacy and tranquility describe our Villas, away from the hotel and surrounded by nature.