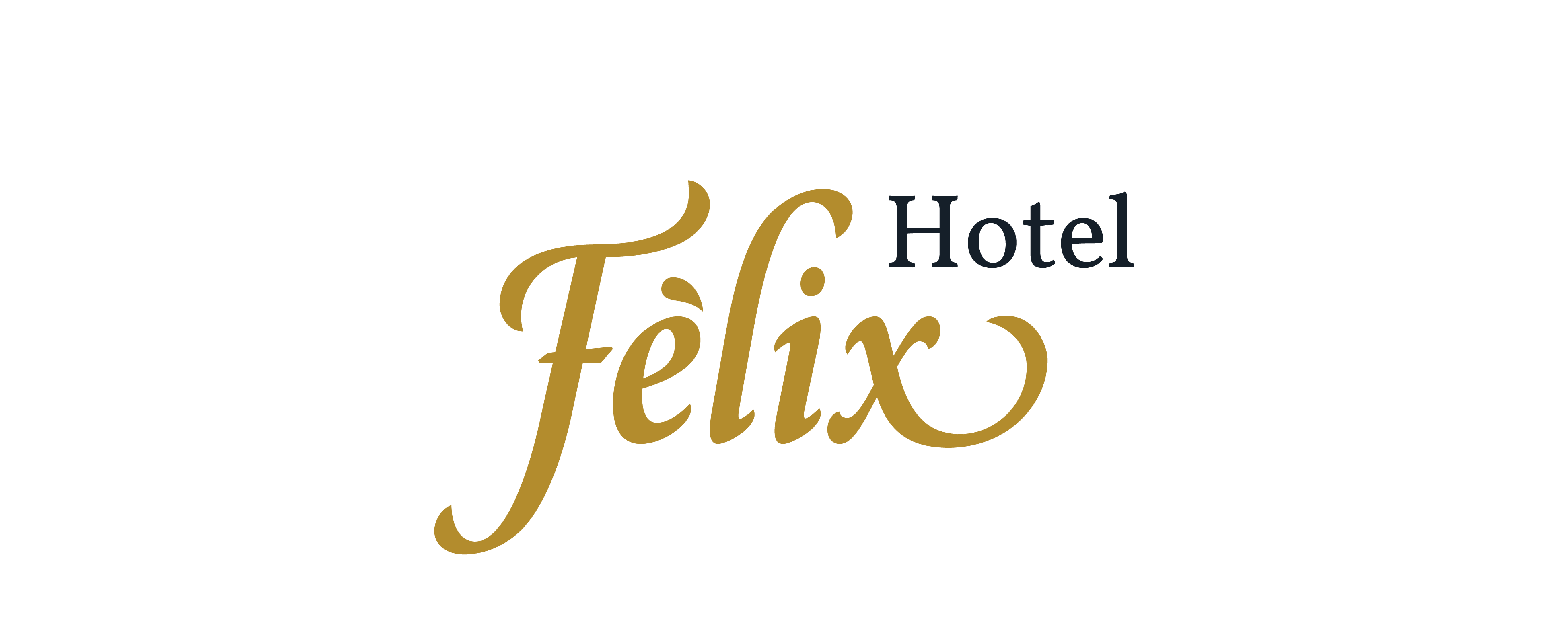 Felix Hotel, located in Valls, is a little hotel that mixes tradition with modernity in its rooms. It is surrounded by the purest Mediterranean landscape: olive trees, almond trees, vineyards, etc.
Located near the town of Valls, a beautiful town full of tradition and history. Known for its castellers groups and its gastronomic speciality: La Calçotada. An important stop of the Cister Route, it is close to the monasteries of Santes Creus, Poblet and Vallbona de les Monges. The best beaches in "Costa Daurada" are located only 20 minutes far away by car.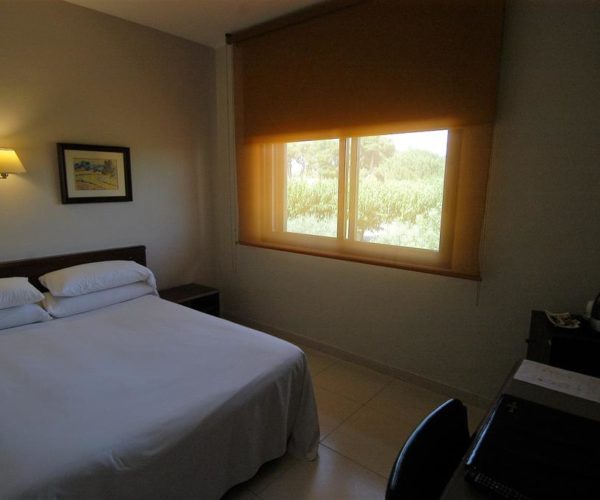 Economy
The simplest option, preserving the classic touch of our traditional rooms.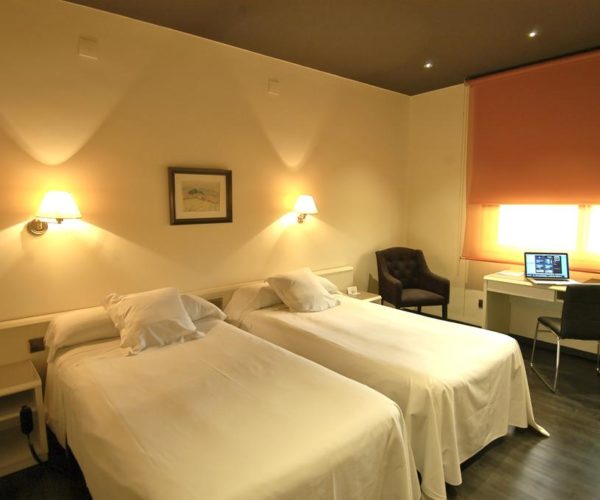 Standard
room, spacious, bright and renovated. A minimalist space, thinking about your comfort.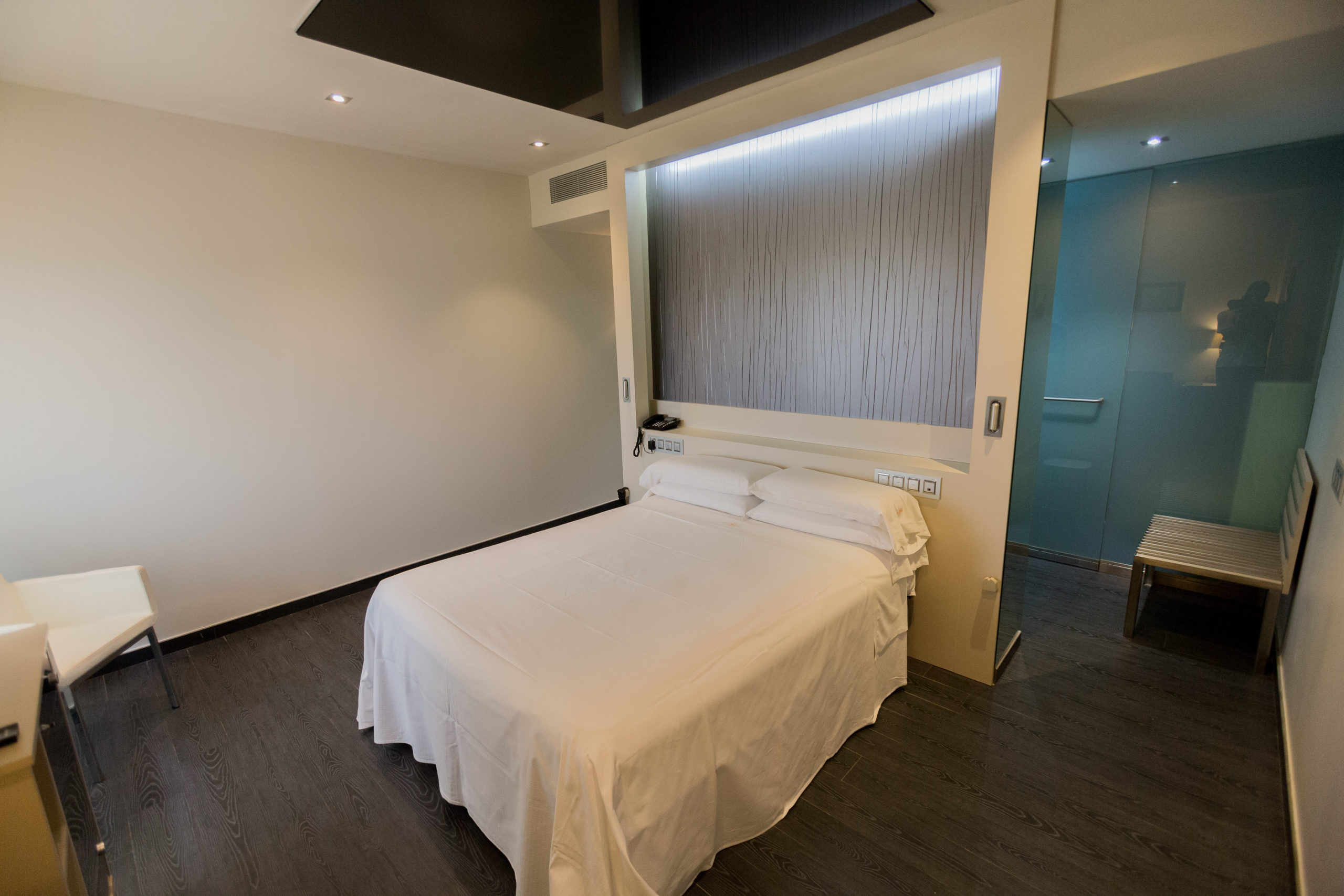 Superior with shower
Modernity defines this space, warm and light colors in its design,  as well as its avant-garde style in the bathroom, with shower.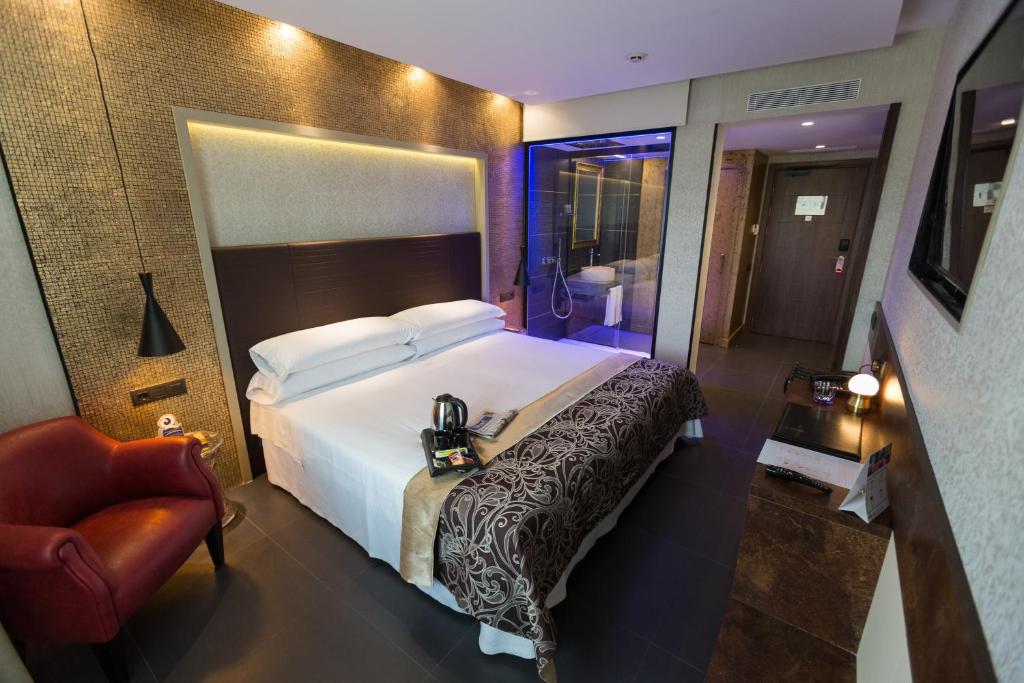 Superior with chromotherapy shower
What better than to combine wellness and relaxation during your stay. Enjoy our renovated and modern superior rooms.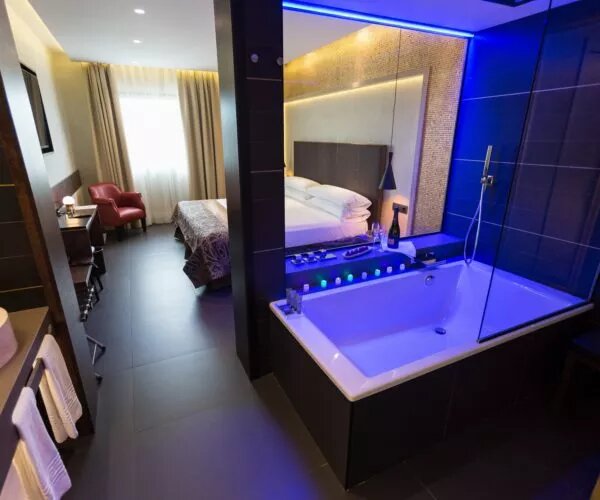 Superior with Bathtub
Sophistication and luxury design equipped with a private bathroom including bathtub. Elevating your rest experience to other level.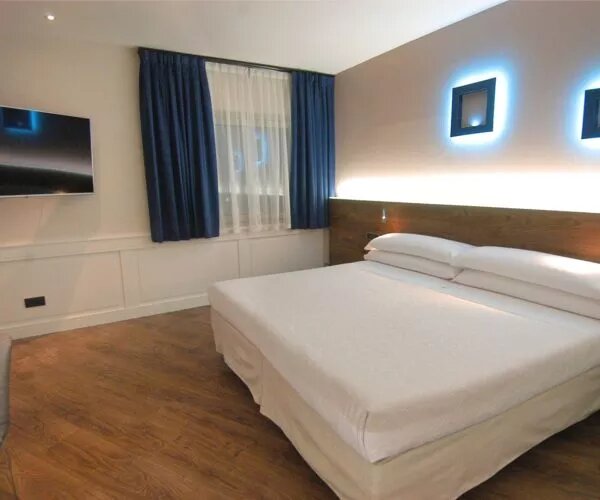 Deluxe
The perfect refuge for our guests, parquet flooring and spacious bathroom with two sinks, includes a hydromassage bath for 1 person.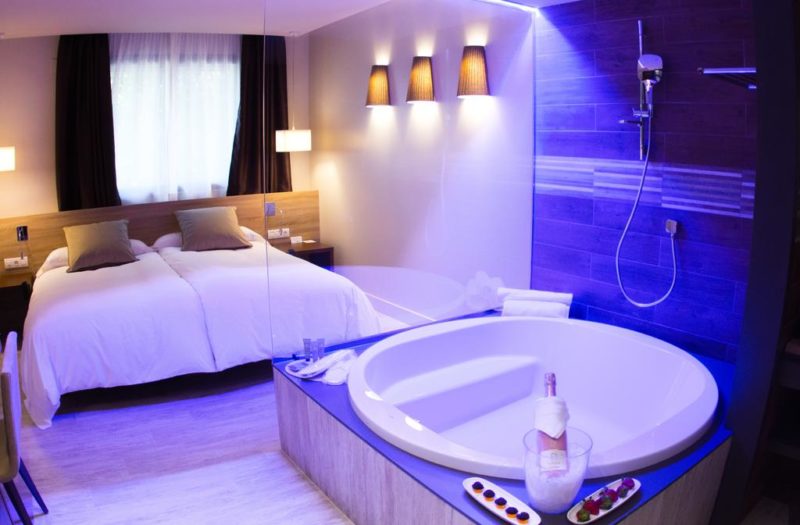 Executive
Let yourself be carried away by the romantic setting of this spacious room with modern and luxury interior design.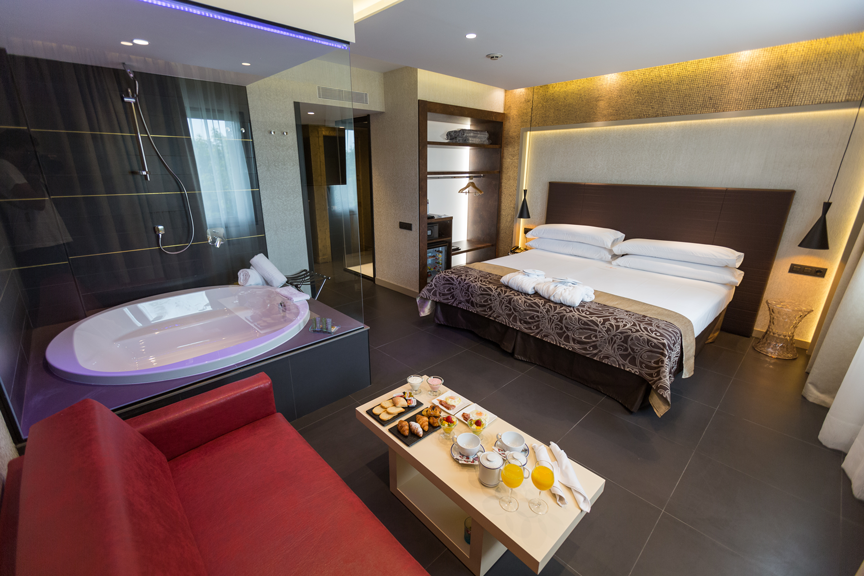 Junior Suite
With a generous design in its spaces, bold colors and a pleasant sofa. It also has a relaxation area that includes a bathtub for two.
Family room
The best option for a relaxing family vacation is our family room. Classic room design, spacious, includes living room television and bathtub.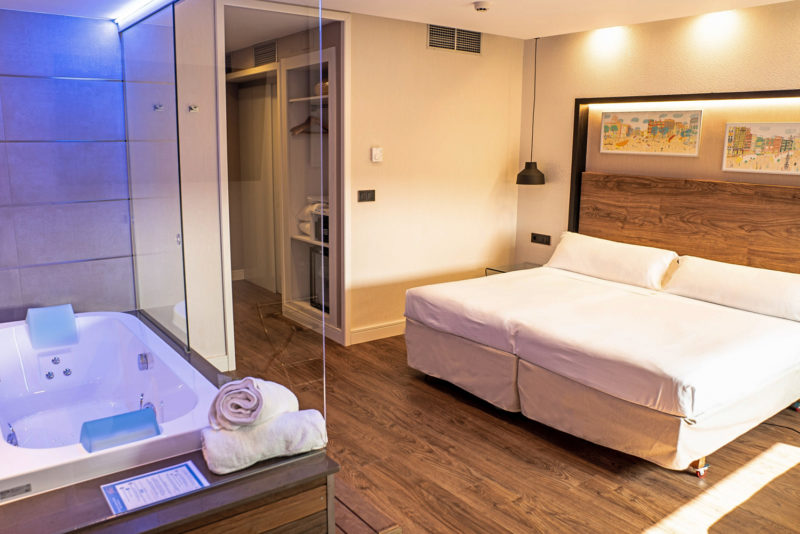 Suite with hot tub Merlot
Renewing experience of rest in our Suite Merlot. Enjoy the bathtub of hydromassage with view from the bed.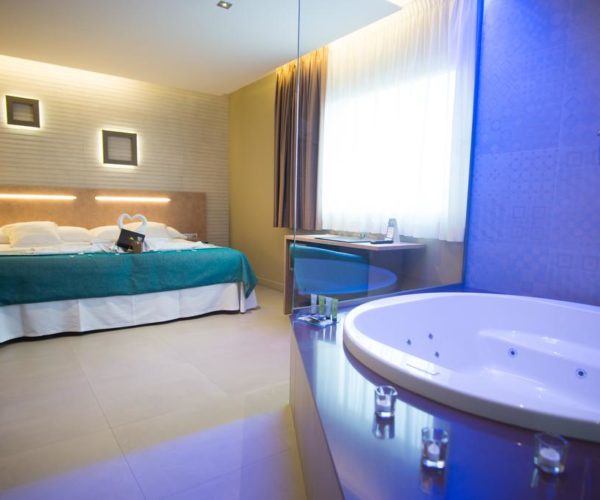 Suite with hot tub Chardonnay
Spacious, with bluish colors, shower and round hydromassage bathtub, evokes the perfect place to relax and celebrate.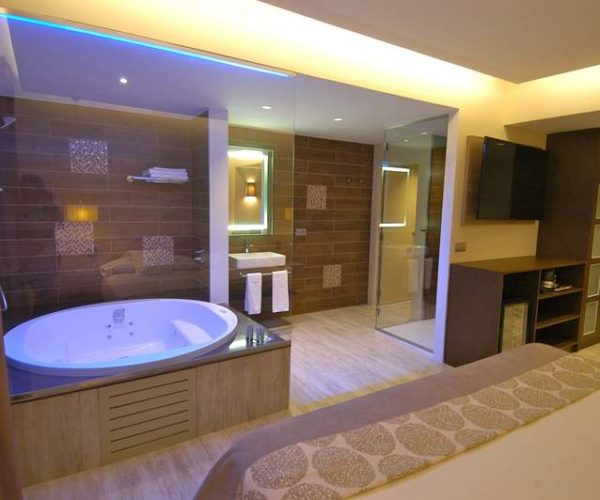 Suite with hot tub Cabernet
Renovated room with a double bed, shower and a big circular hot tub for 2 people in the room.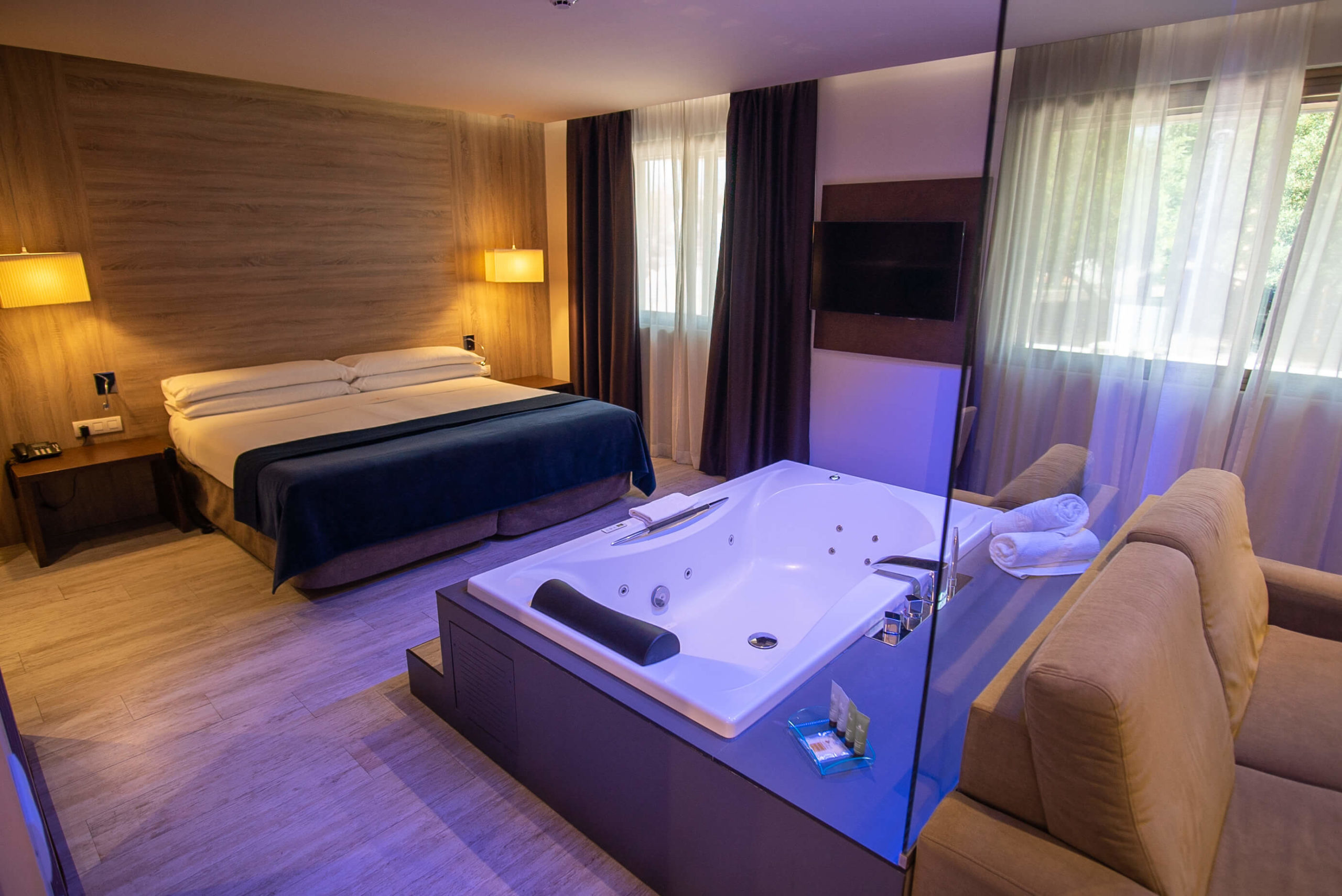 Suite with hot tub Syrah
A space with natural light, elegance and comfort, with excellent finishes of decoration. Hot tub for 2.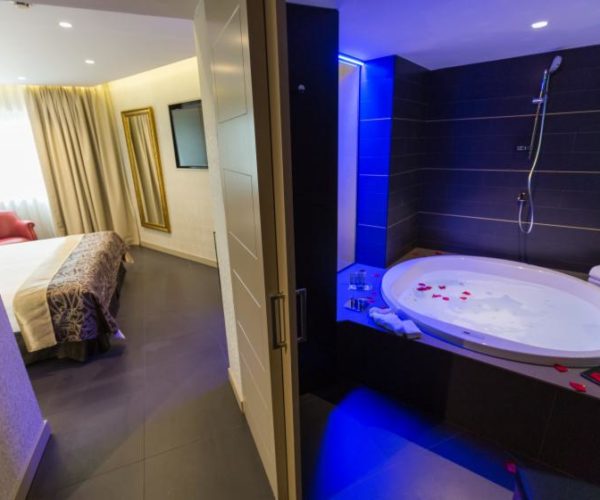 Suite with hot tub Malvasia
A renewing experience of rest, exquisite interior design, colors dark, where black and gold predominate. A bathroom private with hydromassage bathtub.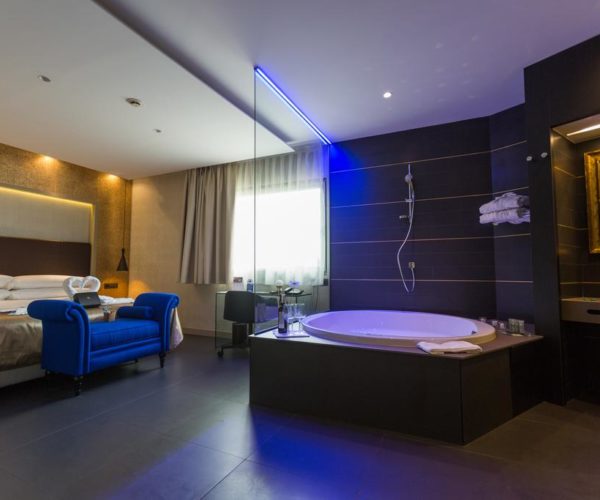 Suite with hot tub Xarel.lo
Our Xarel lo Suite has generous spaces, living room, bathtub hydromassage and shower with chromotherapy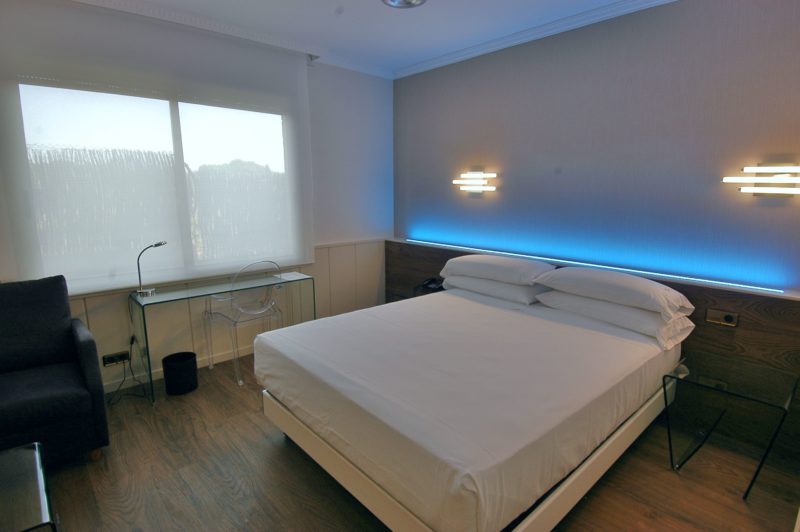 Villa with hot tub and private parking
Privacy and tranquility describe our Villas, away from the hotel and surrounded by nature.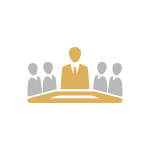 At Felix Hotel we are committed to providing personalized and flexible service to our business clients.
Places of cultural and leisure interest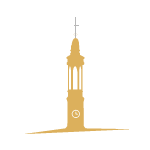 Valls
Valls preserves an interesting historic city centre, but what has made the town more popular are the 'castells', human towers of great beauty and difficulty. Moreover, Valls is well known for the "Calçots", a type of food similar to a spring onion which is eaten with a special sauce called "Romesco".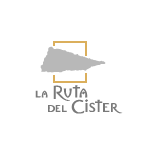 La Ruta del Cister
La Ruta del Cister is an expression that identifies a particular territory: Alt Camp, Conca de Barberà and Urgell and its 65 municipalities. Its name comes from the artistic and cultural heritage of each of these counties. There are three Cistercian monasteries: Santes Creus, Poblet and Vallbona de les Monges.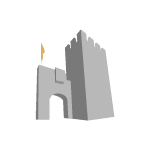 Montblanc
At 15 minutes from the hotel, Montblanc possesses an incredibly interesting medieval site, full of walled-in premises, which is also one of the best-preserved in Cataluña. Its historic quarter has the Property of Cultural Interest designation.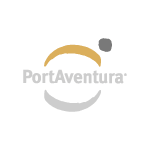 Port Aventura
PortAventura is a Theme Park located 30 minutes away from the Hotel. Is an ideal place to enjoy with the family, specially for kids. It is just 10 minutes away from the Reus Airport and 10 from tarragona city. 

Subscribe to the newsletter
and get a 8% disccount in your reservation.
By subscribing you express your consent to receive commercial communications from Félix Hotel. You can withdraw your consent at any time and check our Privacy Policy for more information.
Proyecto Leader
IMPROVEMENT OF THE ROOMS LINKED TO THE TOURIST AND AGRI-FOOD EXPERIENCES
Operation: Implementation of Local Development Strategies

Action of the Rural Development Program of Catalonia, 2014-2020, co-financed by: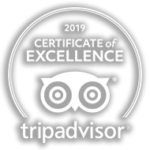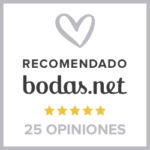 Highway N-240 KM.1743800 Valls, Tarragona GPS: 41º16'01.58'' N1º14'52.22'' E