Celebration
Celebrate your special moments with us
A baptism, a communion, a silver wedding or simply a birthday. Any excuse is good to celebrate with your loved ones. Felix Catering & Events offers you a comprehensive and tailor-made management for your celebration. Choose to your liking from our menus, add decoration and look for the room that more suits your needs.
Baptisms
A new member of the family is always a cause for celebration.
A new
family member
Des moments en famille qui méritent d'être célébrés, l'arrivée d'un nouveau membre au la famille est certainement une raison de célébrer. À l'hôtel Fèlix, nous savons faire baptême de votre bébé un moment d'union familiale et de fête.
Nous vous accompagnerons dans les moindres détails, à partir de la sélection du menu qui est le plus s'adapter à vos besoins, jusque dans les moindres détails de la décoration, des loisirs pour les enfants et choisir le lieu idéal pour célébrer les amis et la famille à l'aise.
Que proposons-nous pour faire de ce moment une célébration unique?
– Sélection de menu personnalisé
– Chambres spacieuses et lumineuses
– Décoration personnalisée
– Activités pour les plus petits
– Sélection de menu personnalisé
*** Informez notre équipe traiteur des intolérances et allergies pour adapter le menu à votre besoins spéciaux.
Si vous envisagez d'ajouter des services supplémentaires, demandez-nous et nous le ferons nous vous aiderons à choisir la meilleure option.
COMMUNIONS
Communions continue to be a very special day for all boys and girls
A day when
children are always the protagonists
Preserving traditions is very important, and what better way than creating unforgettable ones memories of one of the most important celebrations for the little ones, their first Communion.
That is why our events service organizes thematic communions that are a authentic party for the little ones, without forgetting that the older ones can enjoy same of the day and a delicious customaized menu.
If you want to know more, those are the services we offer:
– Spacious and bright rooms
– Live music on our terrace
– Thematic decoration service
– Traditional communion cake
– Activities for children, go-karts and bouncy castle
– Custom menu selection
*** Inform our catering team of intolerances and allergies to adapt the menu to your special requirements.
Do you have other entertainment options or additional services in mind? Consult with us and we will help you choose the best option.
OTHER CELEBRATIONS
There are a thousand reasons to celebrate!
Our service
will attend any proposal
Birthdays, wedding anniversaries, recoveries, welcomes, farewells … Our event planner service will attend any proposal so that whatever the reason, the day is unforgettable.
What services do we offer for celebrations?
R Private rooms according to number of diners.
R Fully personalized and adapted menus, with vegan options and for any type of intolerance.
R Custom themed decoration.
R Other accessories for the celebration: music, animation service, photocall, candy bar …
Any
excuse is good to have a celebration
Projecte Leader
Room improvement LINKED TO TOURIST AND AGRI-FOOD EXPERIENCES
Operation: Implementation of Local Development Strategies

Action of the Rural Development Program of Catalonia, 2014-2020, co-financed by: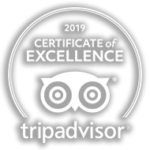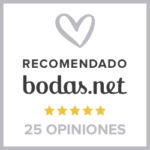 Road N-240 KM.1743800 Valls, TarragonaGPS: 41º16'01.58'' N1º14'52.22'' E